Effective advertising is the key to promote and popularize your business. Creating a brand and earning customer trust is a long and tedious process. Whether you are an old timer or have just started a new business; there is no substitute for advertising! In fact in today's technology driven world online and mobile advertising has taken on a completely new meaning. Practically everyone is online 24 * 7! Androids, Tablets, Mobile Phones and other devices have opened up a sea of opportunities for advertisers.
Interestingly most new and old businesses seem to have understood the value of reaching out to their target audience online. The web-space is flooded with ecommerce sites that sell practically everything under the sun! In a situation such as this, one begins to wonder as to how to stand out and grab eyeballs. After all there are hundreds of other businesses selling the same product and service as yours on the Internet; and probably in the same geographic. So what can you do to give your website the right push? The key to reaching out to your target audience lies in appearing on top of Search Engine results.
This brings us to the moot point. How to promote your business online?
Six Smart Ways to Promote your Business Online!
To begin with you must have a clear vision and a proper strategy to market your product or service. In case you have something that others providers cannot provide, that'll definitely give you an edge over your competitors. People are always looking for something new. And in case your product is run of the mill then the least you can do is to package old wine in a new and fancy bottle in style! That works as well!Your website must be able to turn your site visitors into business prospects, with a strong 'Call to Action'.Check out the following smart hacks that can actually help you promote your business online.
Search Engine Marketing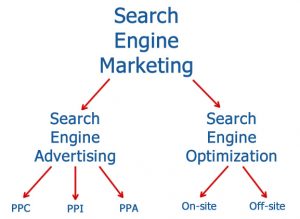 The main objective of Search Engine Marketing is to get maximum online visibility for your business. SEM basically involves advertising through paid advertisements. These ads are keyword enriched and tend to appear on SERP results when users enter keywords on search engines for specific products or services. 'Keyword management strategy' plays a key role when creating effective ads for specific products and services. Extensive research for keywords related to your business is extremely important. There are tools that give you detailed information about each 'suggested' keyword. For example you will get to know the search volume and competitiveness, so you can pick relevant terms that can give your website maximum mileage. A good tool will also suggest a list of 'negative keywords' that you should avoid?
When designing an advert, you must pay special attention to 'keyword grouping'. Your Ad account structure can make all the difference to your campaign. After all that is the best way to achieve higher 'click through rates' at lower costs.
Search Advertising
Google Adwords search advertising focuses on paid ads for Google. It is similar to advertising on other search engines like Bing and Yahoo. But Google has certain specifications for all paid ads that are displayed during relevant keyword searches. Organising related keywords into Ad groups is done on the basis of certain specifications unique to Google. A grouped Ads form a campaign. A successful campaign depends on everything from picking the correct variations and keyword match types. A clear understanding of concepts like 'Broad Match', 'Phrase Match', 'Exact Match' and 'Negative Match' make all the difference to your campaign. A good campaign manager understands the impact of Ad Positioning that depends on Ad Rank. Ad Rank is basically determined by the Quality Score of your Ad group.
Display Advertising
The Google Display Network gives your business that extra edge by allowing you to connect with your target audience. The extensive variety of Ad formats enables you to extend your outreach across the web space. The idea is show up at the right place at the right time. Google's display network spreads across millions of websites that actually covers about 90 percent of the Internet surfing population.
There are certain things that you can do to achieve maximum web visibility. Contextual targeting is one such. You have the freedom to choose certain types of pages and sites where you wish your ads to be displayed. That way you can define your niche audience. Manual placements also give you an extra edge, so that you can pick specific sites, RSS feeds, mobile apps, online videos et al where you can display your advert.
Social Media Marketing
Almost everyone who can use a phone or a mobile device is on the Social Media. Be it Twitter, Facebook, Google+, Whatsapp, YouTube, Linkedin, et al, 80 percent of the potential customers are active on some forum or the other. Almost everyone these days has an opinion about practically everything! So if you are not there you'll lose out on a lot of relevant conversation that can actually help you map your target audience. Forums like Facebook allow you to create a complete Business Page that can be used solely for marketing. Social media works wonders for small businesses. These forums are informal and allow you to exchange views, comments and feedback with your followers, customers and potential consumers.
Mobile Ads
Mobile advertisements play a very important role in helping to promote your business online. 'App-install-ads' is the new way to promote your business. These ads prompt visitors to download a mobile app. The good thing about these ads that they can be tracked and quantified very easily!
Analytics
Web SEO Analytics, Social Media Analytics and Advertising Analytics: all help to promote your business online. There are free channels as well as paid forums through which you can advertise. Analytics only help in strategically planning, executing and measuring your online campaigns.